Night Diver [通常盤] / 三浦春馬
Night Diver [2nd Single] / Haruma Miura
Title: Haruma Miura - Night Diver [2nd Single]
Album: Night Diver - 2nd Single
Catalog Number: AZCS-2081
Barcode: 4580684123920
Release Date: August 26, 2020
Publish Format: Commercial
Release Price: 1870 JPY
Media Format: CD
Classification: Vocal
Organizations: A-Sketch Inc.
Composed by:
Arranged by:
Performed by: Haruma Miura
Lyrics by:
Description
Haruma Miura brings the second single. Includes three tracks in total. One of the included songs, "You&I" is written and composed by himself. Regular edition comes with a special booklet.
Information
On Miura's 30th birthday on April 5, 2020, he revealed on an Instagram live-stream that he was releasing "Night Diver" as his second single in early Q3 2020, which contained three songs from different genres including a dance song and a love song. He also stated that he composed and wrote the lyrics for "You & I", one of the B-side tracks. Miura was set to debut "Night Diver" on Music Station on July 24, 2020.
On July 18, 2020, at 1:00 PM (JST), Miura was found unresponsive after hanging himself in his closet at his home in Minato, Tokyo. His body was discovered by his manager, who had checked up on him after he did not arrive to work as scheduled. He was rushed to the hospital and was pronounced dead on arrival. Police believe Miura committed suicide and an apparent suicide note was found in his room.
Following his death, Miura's second single, "Night Diver", will be released posthumously on August 26, 2020. (
Wikipedia
)
---
【DOWNLOAD】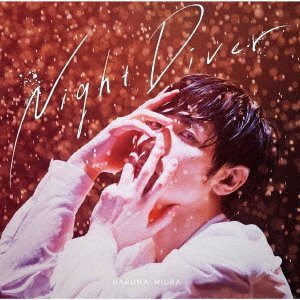 Tracklisting
1 Night Diver
2 ONE
3 You & I